Note to Dad: Read at your own risk and do not panic, okay? Actually, no. Don't read. Really. Mat padho
My grandfather is mercurial, nit-picky, temperamental and a bit of a hoarder. In other words, he's 80.
He is also a rockstar.
He's lived with a heart condition for over 50 years, when on initial diagnosis he was told that he didn't have more than 4 years to live. He's lived in Chennai, Delhi, Pune, the UK and Norway. He can cook up a stellar pepper rasam. He can quote the Gita as well as Shakespeare with admirable ease. He is well versed with English and Hindi and Sanskrit and Tamil and German and a little bit of Spanish. He knows Operational Management from A to Z. He's also a fine(st) civil engineer. He's 80 and he still travels for work every single month.
Yes. I told you, he is a rockstar.
But today he won himself a Grammy. Topped the Billboard Chart. Let me explain.
Earlier this month, I turned 27. And it is a truth universally acknowledged, that a single woman aged above 24, must be in want of self worth, i.e., a husband.
Okay, that's a bit of an exaggeration. But the point is, I have inevitably entered that age where I must either find a boy for myself or enter the scheme of an arranged marriage conundrum. I don't like most people I meet. The men I've met and seriously considered dating have sooner or later proved themselves to be Sir Patriarchy's favourite babies. And Tinder, as you all know (from this and this), has been a disaster. So it's come to the latter option by default.
I remember telling my mother once, "If I must share my bathroom with someone for the rest of my life, he'd better be worth it."
I have nothing against the institution of marriage. And I'm sure it's wonderful when you find the right person. What I cannot stand, however, is marriage for the sake of marriage. Chumma (in Tamil, please. Not Hindi)
Marriage undoubtedly comes with more baggage, responsibilities and expectations in India than elsewhere, because you marry into a family and not just a person.
Some months ago, I came home after a long day at work. It was a painfully hot day. As soon as I came in I requested my mother to turn on the air conditioner. To this, she said, "Don't get used to this. What happens if you get married and your husband and/or mother in law don't like air conditioning?"
To her credit, this was said in jest. I know that. But it made me furious.
This is my seventh year educating myself after completing high school. I'm slogging my ass off to land myself a good job. Become a lawyer. Finally find that space where I enjoy my area of work.
How is it okay that I do all this, purchase an AC because I have earned it, only to be unable to switch it on in my own house because someone else doesn't like it?
Don't get me wrong, I understand fully well that families work on mutual understanding and compromise. And family is more important than anything else. But the expectation that the daughter-in-law of the house must always be the one to make that compromise sets my teeth on edge.
This is exactly the mindset I've seen in a majority of the men I've met. They start off well and somewhere down the line, the deep set patriarchy and ingrained sexism rear their ugly heads. And maybe I set the bar high. Maybe my tolerance for everyday sexism is terribly low. But I don't see why that is wrong. Or why I need to change that just to find a partner.
It is NOT okay to simply assume that my work is somehow less demanding and/or important than his. It is NOT okay to use the word "obedience" when it comes to the dynamics of a relationship. It is NOT okay to try and pass abuse for passion.
I have always enjoyed my own company. I grew up a single child with little to no friends. I was alone very often, yes. But I was rarely lonely. I like spending time with people, of course. But I don't feel desperate for company.
Another argument made in favour of marriage is children. I am not a fan of children. Even if I was, am I the only one who thinks that it's problematic to have procreation as the sole reason for marriage?
As I mentioned earlier, I have entered the convoluted mechanics of Project arranged marriage. However, my mother has one challenge she must complete before she officially starts with the groom hunt.
She must make one convincing argument in favour of marriage.
Arguments of companionship and children have been rejected. The former, because I do not believe companionship is worth it if it means sabotaging individuality (not individualism). And the latter, because I don't enjoy migraines just yet.
And DO NOT tell me motherhood is essential to womanhood. It is NOT. They are both sanctimonious and wonderful and amazing. But they are not synonymous.
Here's where Grandpa comes in.
My mother thought it would be smart to delegate this challenge to the man with an intimidating disposition and a panache for debates – her father. Old and glorious with all the classical heritage.
I suppose she forgot that this was also the man who did not approve of her marriage before she completed her Doctoral thesis and got herself a lucrative job. The man who sent her off to a hostel to study engineering while his colleagues prepared their daughters to be ideal wives. Who pushed her to prize independence over all else.
What we discovered today, or rather what was reaffirmed today, was that my grandpa, for all his diatribes on the beauty of Hindu traditions and Vedic learnings, is a feminist.
Because his response to my mother's request — give your granddaughter a convincing reason to marry – was, "There is no convincing reason. There is no reason. Unless, of course, it makes her happy."
YAAASSSSSS.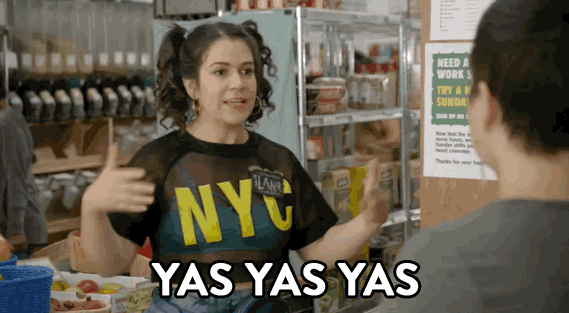 Mother facepalmed and gave up. For I know, she agrees with me. Dad does too.
They won't say it, lest it encourage their stubborn daughter to become even more hard headed about this shaadi business. But they're with me on this.
For now, I have a degree to complete. A lot of books to read. A job to find. A life to enjoy. And if a bathroom-share-worthy companion comes by, one might give it a go.
But for now, my Tatha deserves an applause